It's Steel Band Culture Youth!
The Lake Worth High School Steel Drum Band under the direction of Ed Stephen
We are so proud of these amazing and talented young people.
Message from Ed Stephen:
"My goal is to give young people the joy of music while helping to build self esteem. Learning to play the steel drum gives them the ability to play a unique instrument while performing a variety of different types of music. And best of all, it's so much fun!"
Contact us for more info
Watch the moves and enjoy the music. A patriotic tribute that had the crowd cheering for more!
Steel Band Culture Youth On The Road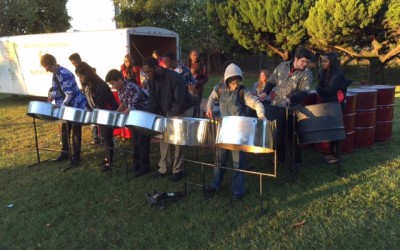 It was a chilly morning in West Palm Beach as we participated once again at the Race for the Arts run at the Dreher Park Zoo, this time with the Steel Drum Group from Seminole Ridge High School. We played some of our favorites while the runners flew by. Clapping and waving as they passed along their route, we hope our music gave them some sustenance to go on to the finish line!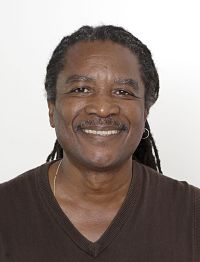 Palm Beach Post
May 24, 2012
Lake Worth band students like sound of steel drums.
Ed Stephen was featured in this Palm Beach Post article after local staff writer, Willie Howard, saw and heard the Lake Worth High School steel drum group in action.
"During a recent practice session at the high school, the young steel drummers were playing Somewhere Over the Rainbow in a Calypso style that would make Judy Garland smile."
"I am writing to commend you for the fine work you are doing as Director of Lake Worth High School's Steel Drum Band. Thanks to your guidance and encouragement, these young, enthusiastic musicians will find their skills improved each time they perform. You have helped them discover an interest in calypso music, and they are surely very grateful. Playing steel drums is an activity they will enjoy all their lives, and they will always remember you fondly for the work you did with them."
Are you an educator, youth leader, or community organizer?
Find out how we can start a youth steel drum program in your school or community.