About Steel Band Culture
Founder, Edward Stephen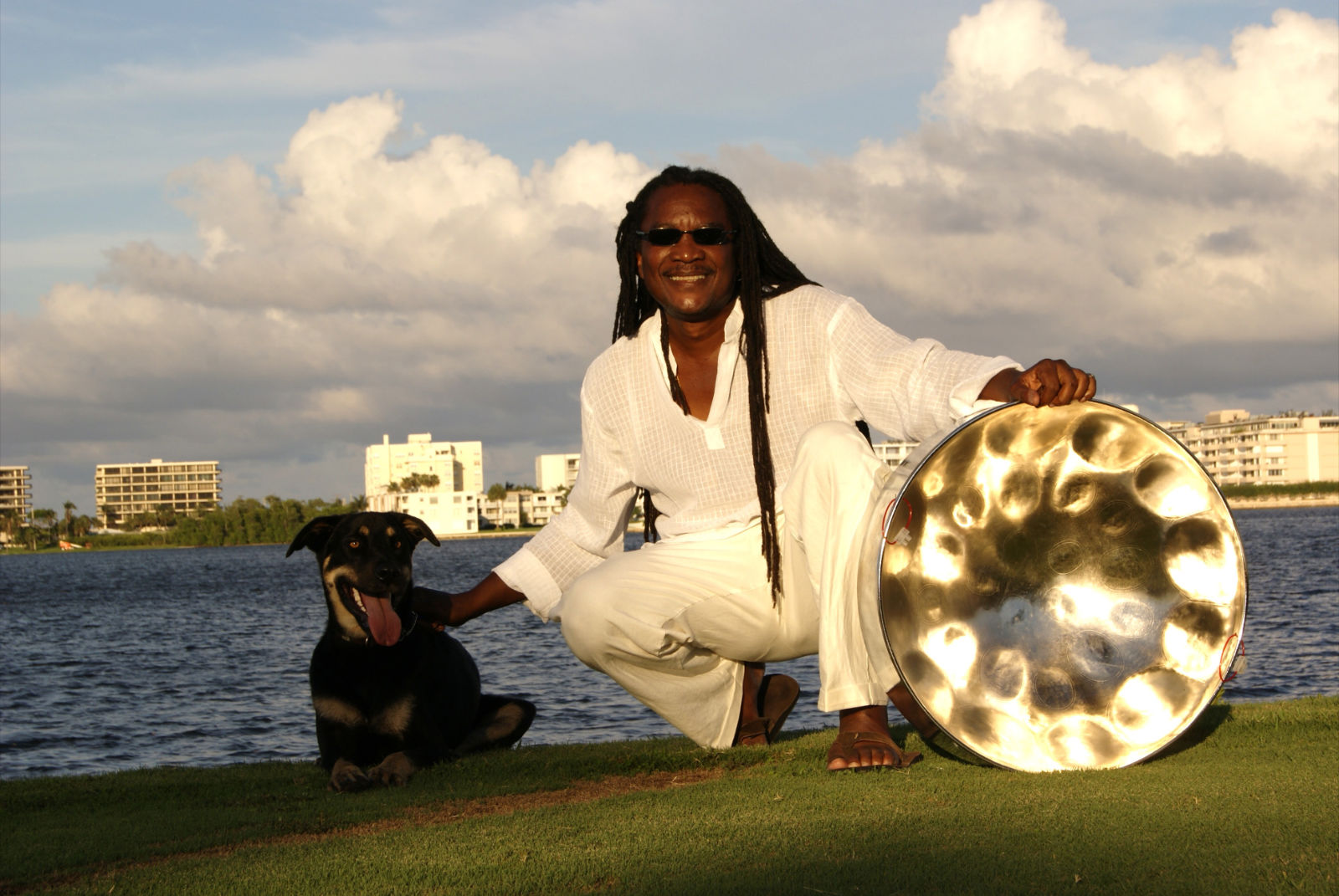 Ed and his dog, Boss, hanging out
At the age of 10, Ed Stephen began playing the steel pan instrument in his native country of Trinidad. He grew up watching his father and uncle play the steel pan with the Invaders Steel Orchestra under the teachings of the renowned band leader Ellie Mannette. Ed went on to perform with the Starlift Steel Orchestra based in Trinidad. He traveled to England, Costa Rica, and throughout North America to perform. Today Ed performs as a steel drum player and band leader at many venues throughout South Florida. The Steel Band Culture Youth Program allows Ed to share his love of steel pans with young people in the community. Ed currently heads up the after-school steel drum program at Seminole Ridge High School. And naturally, in his spare time, he loves to go for walks with his dog, Boss.
Palm Beach State College Concert
Ed Stephen performed the song Kyrie on steel drum with the PBSC Choir under the direction of Michael MacMullen, Associate Professor of Vocal and Choral Music. Listen to the haunting melody of this song by clicking on the video link below.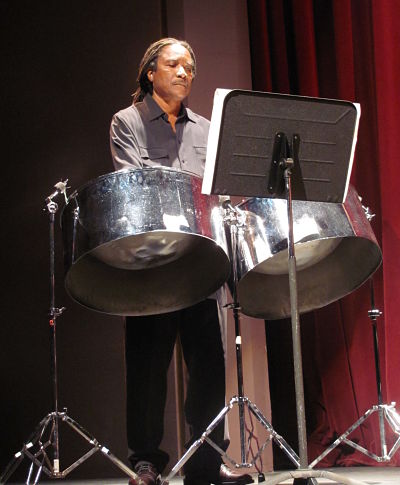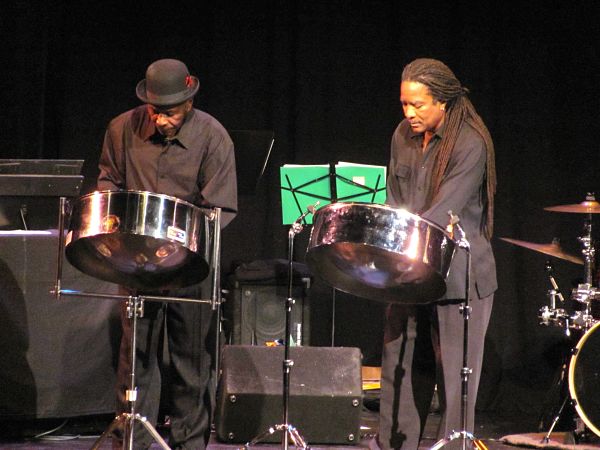 "Spirit of Joy" Lake Worth Playhouse Concert
In December of 2010, Ed produced and performed in "Spirit of Joy – A Jazzed-Up Holiday Music Show," at the Lake Worth Playhouse theater located in downtown Lake Worth. This show brought together local jazz musicians and young talent from Lake Worth Middle School and Palm Beach State College featuring some classic tunes and holiday favorites.
Book your event early - Call now!